Back to all posts
Posted on
Respiratory Illness/Outbreak Investigation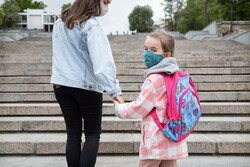 Thursday, September 9, 2021 -
Dear Parents/Guardians of Tomahawk School,
A greater than 10% absenteeism due to respiratory illness has been confirmed at Tomahawk School. This means that our school has been given the status of COVID-19/Respiratory Illness Outbreak. The Medical Officer of Health has requested Alberta Health Services (AHS) Public Health staff initiate an investigation.
As stated in the Guidance for Respiratory Illness Prevention and Management in Schools, if there is a school-wide absence rate of 10% or greater due to illness OR there are an unusual amount of individuals with similar symptoms, we are required to report this data to the AHS Coordinated Early Identification Response (CEIR) team.
If you have any symptoms as listed on the COVID-10 Alberta Health Daily Checklist, please stay home, record your absence with the school in the regular manner and follow instructions in the attached letter from AHS.
Parkland School Division and school staff are currently assisting AHS with the investigation. There is no further action required at this time. We will let parents/guardians know if further steps or measures are initiated by Alberta Health Services.
For further information including recommendations to help minimize the spread of any respiratory virus, please read the letter from AHS:
Tomahawk OB Notification RIO COVID All School
Fran Bell, Principal
Tomahawk School